Meeting on the Thematic Report Study on Children's Right to Access to Justice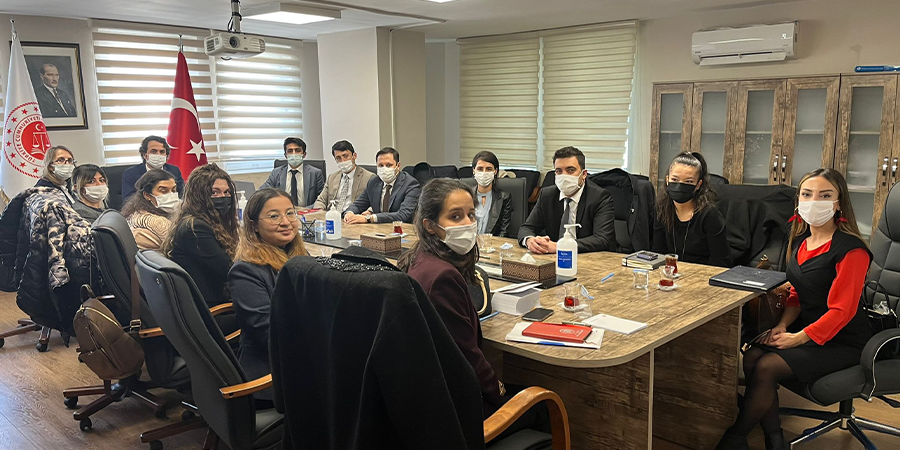 In order to identify the problems that children have experienced in accessing justice and to offer solutions, a thematic report study on the right of children to access justice has been started by our Institution.
In this context, relevant institutions and organizations such as the Ministry of Justice, the Ministry of Health, the Ministry of National Education, the Union of Turkish Bar Associations and UNICEF were identified as stakeholders, and representatives from different general directorates of the Ministry of Justice came together to consult.
At the aforementioned meeting, opinions were exchanged on the structure and functioning of judicial meeting rooms and juvenile justice centers, social investigation reports, child delivery, and juvenile pushed to crime. Associate Professor Nesibe Kurt Konca, Assistant Expert on Human Rights and Equality Hayriye Korkmaz and Pınar Kaçan, and Social Service Specialist Şeyma Gündür has attended the meeting on behalf of our Institution.