Press Release On The Elderly Week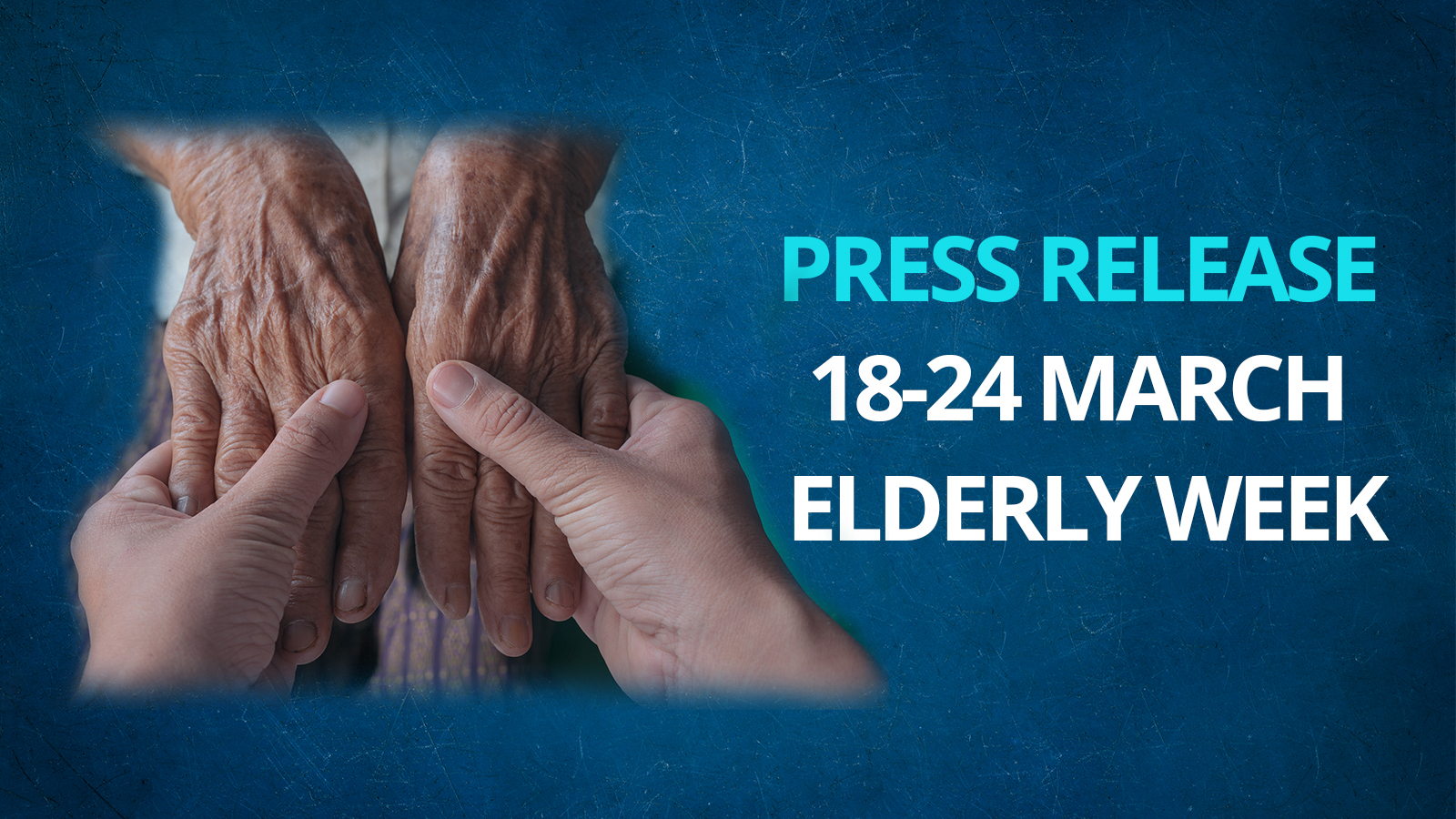 Old age refers to an inevitable period all humans will face in the biological period. In the process of human rights gaining protection in both legal and contractual levels, it can be seen many works are carried out by states, international organizations, national human rights institutions, and non-governmental organizations on the topics of women, children, and persons with disabilities. On the other hand, it can be said that studies on old age are lacking in the international society.
On a global scale, discoursed regarding the need of an international improvement of the rights of older persons gained importance since the last quarter of 20th century. Although the years 2021-2023 was declared as "Decade of Healthy Ageing" by the UN General Assembly, the rights of older persons draw attention for being one of the areas where the efforts are low.
With the decline of population growth rate, the elderly population among the general population increased both in number and in percentage. It is expected the population of persons 65 years old or older percentage of which is 9.3% in 2020 will reach 16.0% in 2050 (UN, 2020). In our country, the percentage of elderly population among the general population is expected to be more than 25% in 2080 (TurkStat, 2022). This situation requires that the rights of older persons which has a visibility problem be brought up more. Also, in areas ranging from economy to work life, social security and healthcare, the difficulty of evaluating various policies of different states from the perspective of rights of older persons arises.
It can be seen that perceptions regarding older persons who carry our social and cultural values from the past to the future are changing, and prejudices such as they are unchanging and are a burden on the family, especially they cannot keep up with the times are emerging. Problems of older persons in various areas such as employment, retirement, access to social and public services draw attention as they still need to be resolved.
Moreover, the earthquake disaster epicenter of which was Kahramanmaraş on 6 February 2023 once again showed the importance of older persons being prepared for disasters and disaster management strategy be formed around their special needs, and the necessity of disaster management plans which reduce the risks and devastating effects of disasters on older persons.
Our Institution, main mission of which is to promote and protect human rights, prevent discrimination and raise awareness on this issue, is celebrating the 18-24 March Elderly Week with the hope that an "International Convention of the Rights of Elder Persons" which puts an end to all prejudices and discrimination, handles the rights of older persons as a whole, puts forth the rights, authority, and responsibilities on the issue is made.
Respectfully announced to the public.