Significant Visit from Tihek Delegation to Diyarbakır Mothers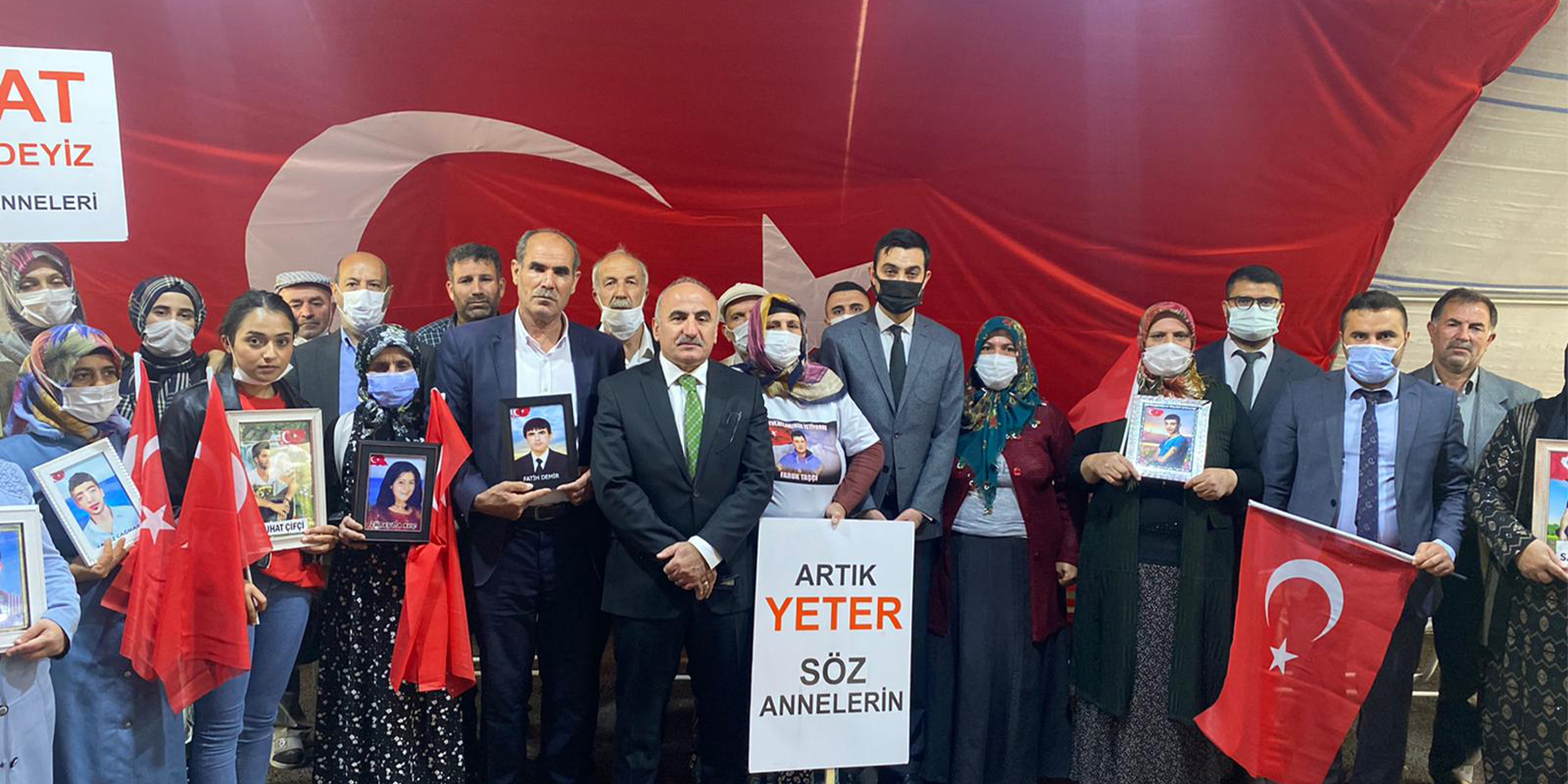 During its official visit to Diyarbakır province, the delegation of Human Rights and Equality Institution of Turkey (TİHEK) gave a significant support to families, whose children were deceived/abducted by the PKK terrorist organisation. The families started sit-in protest against PKK terrorist organization outside the office of the Peoples' Democratic Party (HDP) on September 23, 2019 in Diyarbakır.
The delegation, composed of board member Harun Mertoğlu, human rights and equality expert Dr. Ertuğrul Yazar, assistant expert Salih Günay and Oktay Alkan and social service expert Şeyma Gündür, met and talked to families one by one on the 780th day of their continuing protest . The delegation conveyed their wishes for the parents to get their children and expressed that Turkish state is always with them.