The HREIT Delegation Visited Adana as part of the National Preventive Mechanism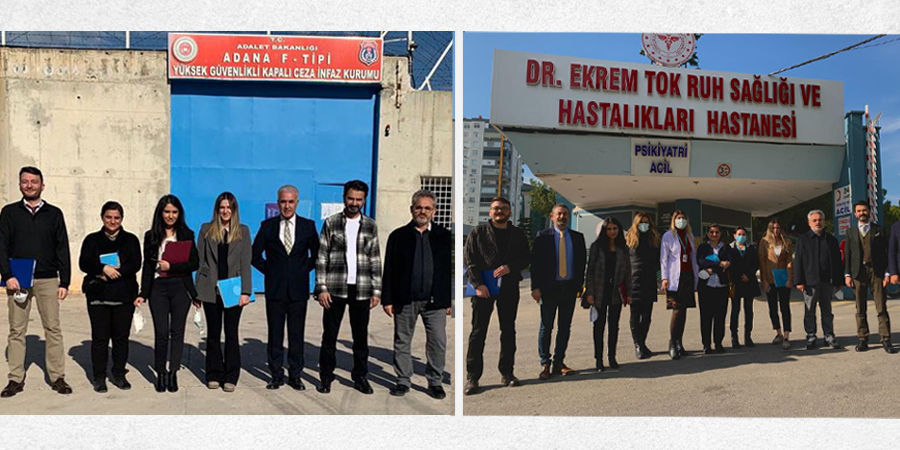 The HREIT Delegation, headed by the Board Member Mehmet Emin Genç, conducted a visit to Adana F Type High Security Penal Institution, Atakoşk Disabled Care Center and Dr. Ekrem Tok Mental Health and Diseases Hospital on 27-30 December 2021 within the scope of national preventive mechanism mandate.
The delegation received information from the authorities of the institutions. Observations and examinations were made through making interviews with the people staying in the centers and the personnel in charge and examined the accommodation conditions on site. Within the scope of the visit, 'situations relating to the physical conditions of the centers, the treatment towards residents, the health services and the measures taken for the Covid-19 pandemic and the vaccination studies, nutritional conditions, social activities, daily life and communication with the external world' were examined in the context of national and international standards.
As part of the visit to Adana, the HREIT Board Member Mehmet Emin Genç and Vice Chairperson Alparslan Öğüt also visited Adana Governor Süleyman Elban in his office and presented him to the Report of Armenia's Actions in Karabakh: Human Rights Violations and Monitoring of Violations, prepared by HREIT.
Reports containing the findings and recommendations regarding the examinations and interviews made during the visit will be prepared and shared with the relevant institutions and the public.