The HREIT Delegation Visited Detention Centers in Diyarbakır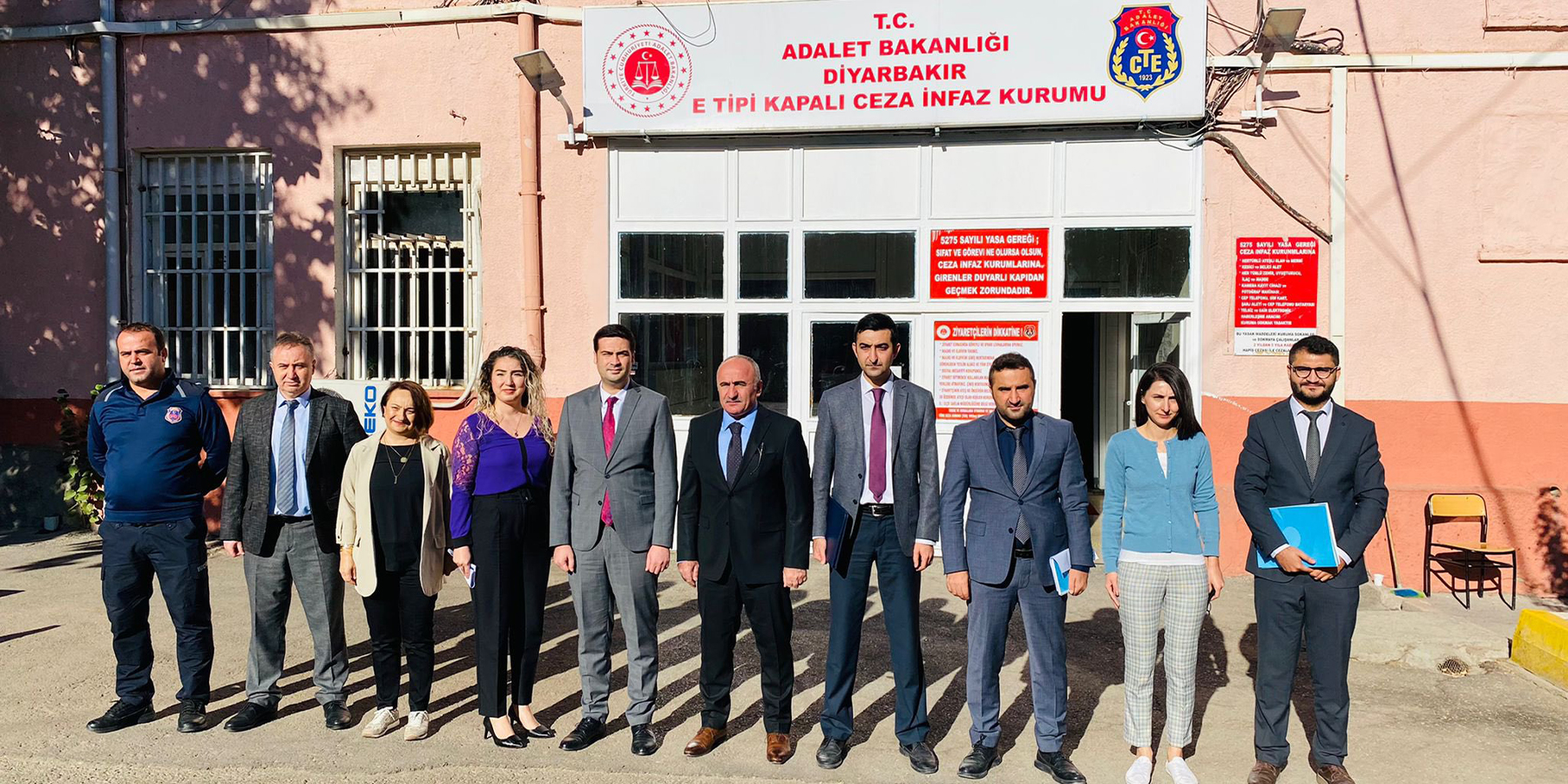 The HREIT Delegation, headed by Board Member, Atty. Harun Mertoğlu and consisted of human rights and equality expert Dr. Ertuğrul Yazar, assistant expert Salih Günay and Oktay Alkan and social service expert Şeyma Gündür visited detention centers in Diyarbakır between 21.10.2021 and 22.10.2021.
On the first day of their program, the HREIT Delegation paid a visit to the Diyarbakır Governor Münir Karaloğlu. During the visit, human rights issues of Diyarbakır and activities of Provincial of Human Rights Boards were discussed.
Afterwards, the Delegation made an unannounced visits to the Diyarbakır Provincial Police Department Prisons and Diyarbakır E Type Closed Penitentiary Institution, respectively. During these visits, the Delegation received information from the Provincial Police Chief Dr. Hüseyin Aşkın and other officials, and carried out investigations in custodial prisons and penitentiary institution.
As part of visits, 'Situations relating to the physical conditions of the institutions, the situation of vulnerable groups such as people with disabilities and the child kept with the mother, the treatment to the detainees, the health services and the measures taken for the Covid-19 pandemic and vaccination studies, nutritional conditions, social activities, daily life and communication with the external world' were examined in the context of international standards. During the visits, where one-on-one interviews were held with people deprived of their liberty, examinations were made in the wards and other common areas in the centers.
As a result of the visits, reports containing the assessments and recommendations regarding the examinations and interviews held will be prepared and shared with the relevant institutions and the public.