Unannounced Visits conducted in Ağrı by the National Prevention Mechanism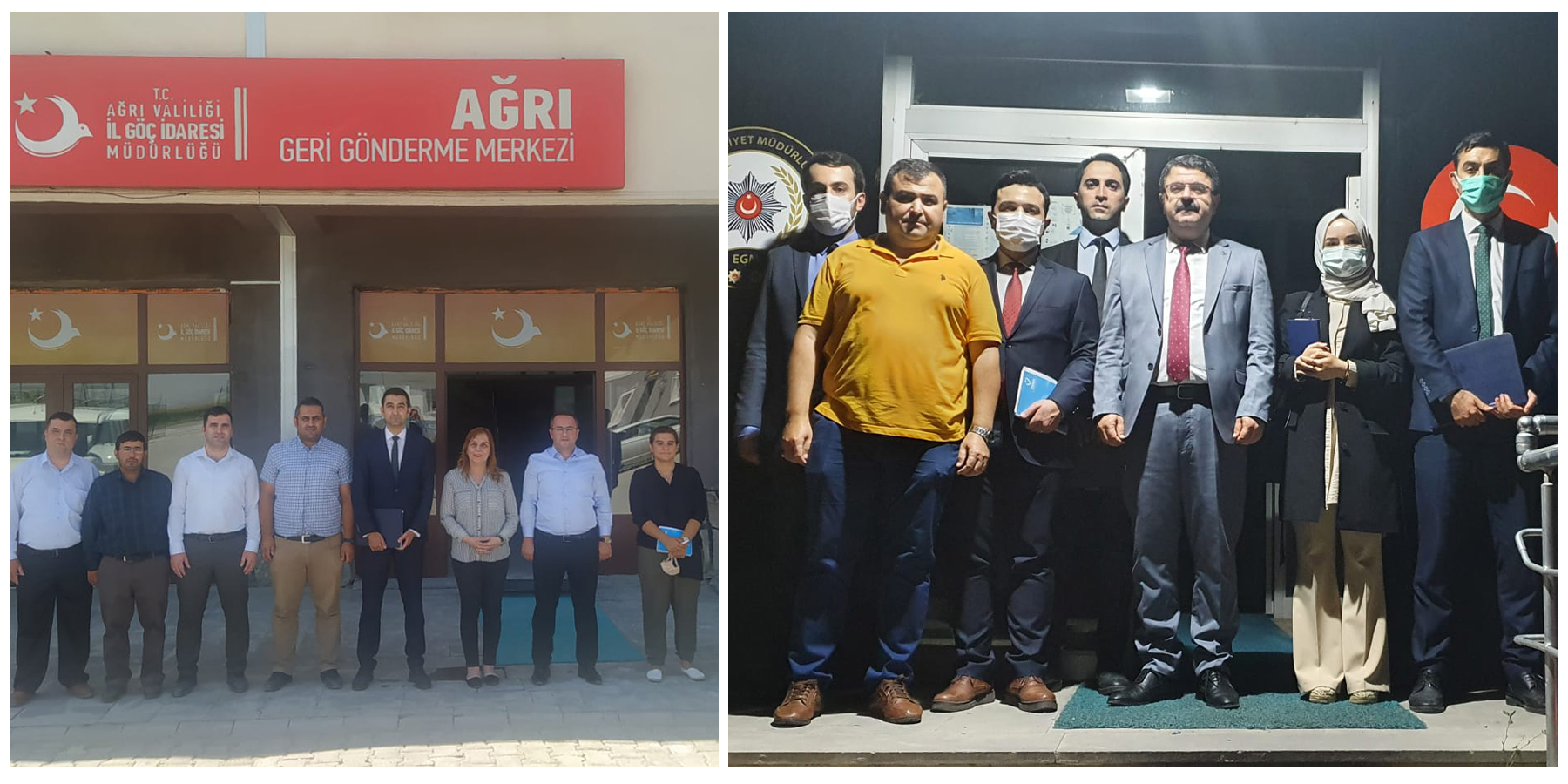 The Delegation consisting of HREIT Board Members Dilek Ertürk and Muhammet Ecevit Carti; Coordinator of the National Prevention Mechanism Department Mehmet Alp Didinmez, Human Rights and Equality Expert Dr. Ertuğrul Yazar, Assistant Experts İhsan Deniz Ay, Merve Habuloğlu and Fatih Sak and, Psychologist Aylin Öztabur, visited detention centers in Ağrı.
During the visits to Patnos L Type Penitentiary Institution, Ağrı Removel Center and Ağrı Provincial Police Department Prisons and Doğubayazıt T Type Closed Penitentiary Institution, meetings were held with authorities of the Institution. Ağrı Provincial Police Chief Nihat Özen and Provincial Migration Management Director Mücahit Yumak gave information to the Delegation about their institutions.
After the contacts, 'Situations relating to the physical conditions of the institutions, the situation of vulnerable groups such as people with disabilities and the child kept with the mother, the treatment to the detainees, the health services and the measures taken for the Covid-19 pandemic and vaccination studies, nutritional conditions, social activities, daily life and communication with the external world' were examined in the context of international standards, and; one-on-one interviews were held with people deprived of their liberty.
A report containing the assessments and recommendations regarding the examinations and interviews held in detention centers will be prepared and shared with the relevant institutions and the public.